Flowers, butterflies, frogs, leaves, raindrops…..there is a tiny world full of life all around us.
Photographing the inhabitants and landscapes of this "macro" world isn't easy
and finding the perfect subject is only the first step.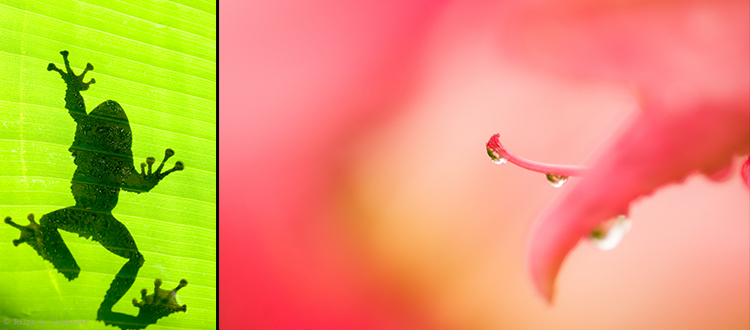 In this one-day workshop, Ralph will be showing you where and what to look for and demonstrating equipment
and techniques that you can use to create stunning close-up images of your subjects.
This workshop is being run in association with Samy's Photo School. Click here for complete details.
Date: Saturday, May 6, 2017 | 8:30am – 4:30pm

Limited to 10 participants
Location: Santa Barbara, CA
Price: $300