The thing about shoes is that if we trust them, we can go anywhere. That's why I think your shoes are one of the most important tools for location photographers. Whether it's bare feet, cowboy boots, climbing shoes, flip flops or snowshoes, if your feet are happy you won't think twice about where to step to get the shot. The rubber boots I wear, Xtratuf Boots, were recommended by a friend of mine, Tom Backer, who shoots for TV shows like Deadliest Catch and Ice Road Truckers. My feet are happy.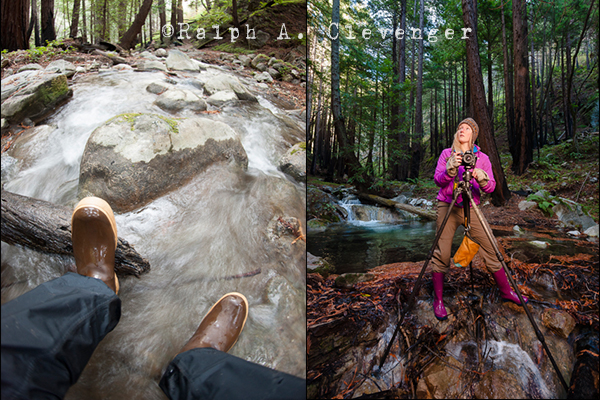 Kayla McKenzie and I working Hare Creek in Limekiln State Park, Big Sur, California.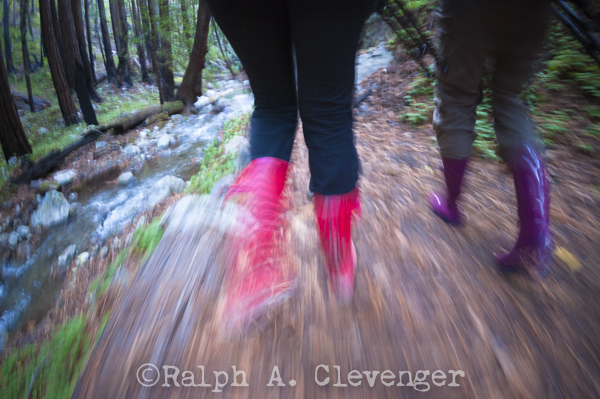 Fun with rubber boots and a 16mm fisheye.